INSURANCE &
Claims Processing
INTRODUCTION TO INSURANCE POLICIES
Buying the right policy for you
A travel ­insurance policy to cover medical problems is a wise idea. There are a wide variety of policies available and your travel agent will be able to make recommendations. Be careful since some policies specifically exclude 'dangerous activities', such as scuba diving, motorcycling, jet skiing and even sometimes trekking.
If such activities are on your agenda then you do not want that sort of policy.
If you plan on renting a motor bike during your trip also check if a motorbike license is necessary and what size of bike you will be covered for.(Some policies require you to have a motorbike license if you hire a motorbike in Thailand. They may also stipulate what engine size you are allowed to use.) Also check if a locally acquired motorcycle license is valid under your policy.
Overall, we advise that you take out a policy which pays doctors or hospitals direct rather than you having to pay on the spot and claim later. If you have to claim later make sure you keep all documentation.
Some policies ask you to call back (reverse charges) to a center in your home country where an immediate assessment of your problem is made. Check if the policy covers ambulances and/or emergency flights home. Other usual exclusions are vaccinations, congenital diseases, food & beverages, personal phone calls, etc... Be careful with your policy's "Period of Validity" (usually 90 Days). Remember, if you extend your holiday, you will need to extend your insurance coverage or buy new insurance.
Some insurance policies include coverage for psychiatric treatment and for disposition of remains in the event of death.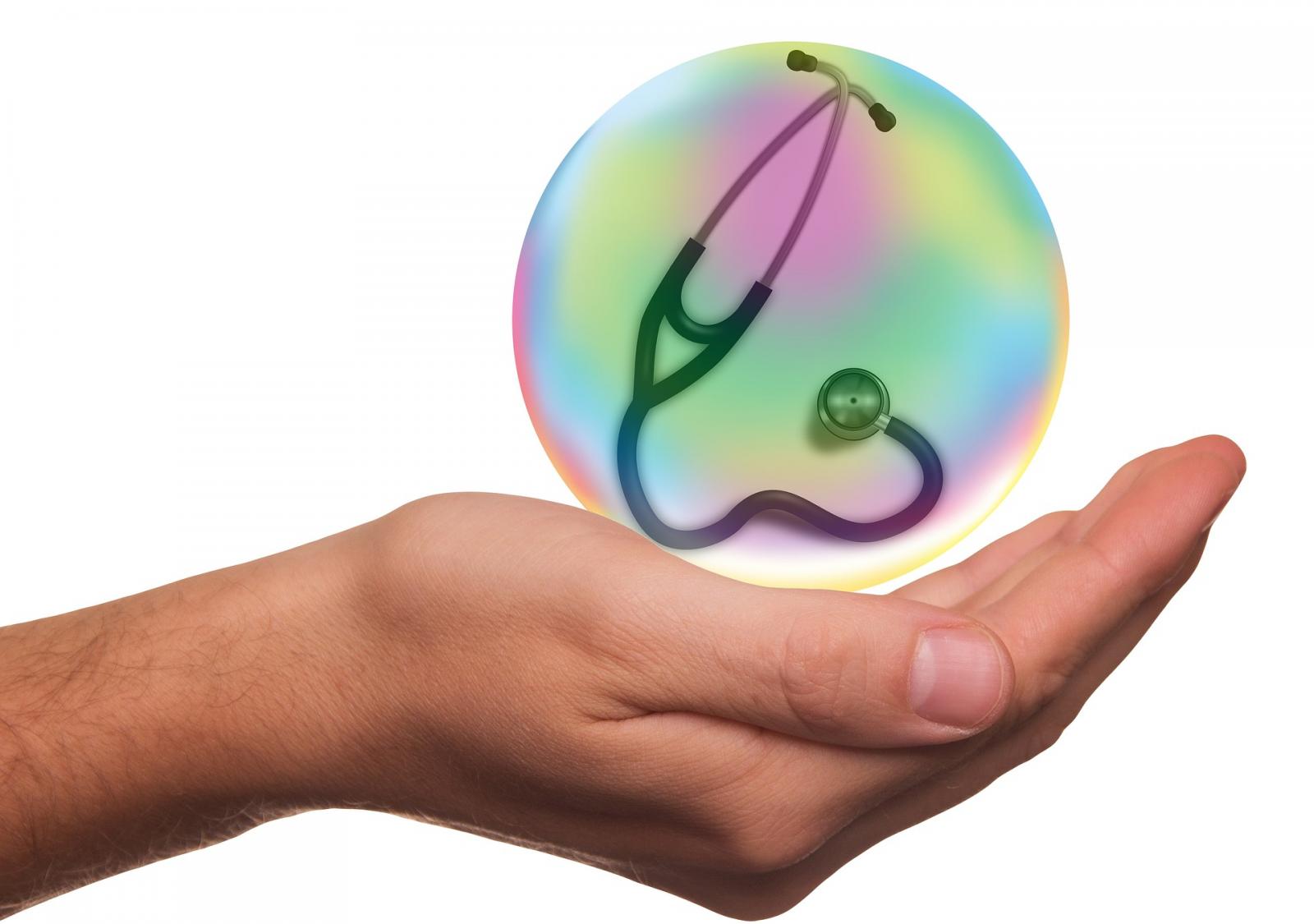 We consider our relationship with you to be of primary importance and will always make our recommendations to you based on what we believe is the very best treatment for you regardless of your insurance coverage.
As the patient, it is your responsibility to deal with your insurance company.
(Please scroll down to the section on SIH's Insurance Policy for more info.)
Our recommendations
We are experienced in dealing with Health Insurance Companies. Send us your questions and we will be delighted to help you in your choice. Check the small print. Read carefully your plan before buying it!
Most policies have an excess. Check the benefits. Some plans pay more....some pay less. The amount your plan pays is determined in your policy.
A cheap plan for insurance means you'll receive less coverage. Check your insurance coverage and restrictions. Make sure you bought what you need because each plan is different.
SIH's Insurance Policy
We are currently working with insurance companies which accept our policy regarding payment guarantees:
For In-­Patient Treatment:
The patient has to provide:
­ a copy of a valid insurance policy (with name of company and contact number and email)
­ a copy of passport including visa page
We send these documents along with the medical report and invoice to the insurance company and once the insurance company authorizes it, the patient will receive cashless services at the hospital for their in­patient stay.
Please note: Failure to provide a valid policy or passport may result in the insurance company denying the claim and the patient having to pay first and claim back the expenses upon their return to their home country.
For Out-­Patient Treatment, the patient has to pay the medical invoice first and claim back this amount from their policy when they return home. We will provide the patient with a medical report and an itemized medical invoice so that they can make the claim.
** The hospital reserves the right to refuse some insurance companies**
Insurers and their Contact Details
| Insurance Company | Country | Tel | Fax | E-mail |
| --- | --- | --- | --- | --- |
| APRIL | THAILAND | +66(0)2-645-3733 | +66(0)2-645 3732 | ops@april.co.th |
| ASIAN ASSISTANCE | THAILAND | +66(0)2-941-1540 | +66(0)2-941 1550 | bangkok@eurocenter.com |
| AXA ASSISTANCE | THAILAND | +66(0)2-230-9709 | +66(0)2-642 7785 | medical@ipa.co.th |
| ASSIST INTERNATIONAL SERVICES | THAILAND | +66(0)2-719-7831 | +66(0)2-719 7830 | operations@assistinter.com |
| ASSISTANCE ALLIANCE | THAILAND | +66(0)2-673 9500 | +66(0)2-673 9501 | opb-bangkok@aa-internation.co.th |
| COMPAGNIE GENERALE DU SIAM | THAILAND | +66(0)2 255 4424-6 | +66(0)2-255 4252 | cgsiam@cgsiam.com |
| EURO CENTER | THAILAND | +66(0)2 696-3626-27 | +66(0)2-218 8945 | bangkok@eurocenter.com |
| EMERGENCY ASSISTANCE | THAILAND | +66(0)2 665 7280 | +66(0)2-665 7283 | claims@emergency.co.jp |
| FALCK GLOBAL ASSISTANCE | THAILAND | +66(0)2030 9889 | +66(0)2 030 9888 | fga@th.falck.com |
| INTERNATIONAL SOS | THAILAND | +66(0)2 205 7777 | +66(0)2-254 0272 | bkkops.med@internationalsos.com |
| AGA | THAILAND | +66(0)2 305 8525-6 | +66.02.308.8523 | medical@allianz-assistance.co.th |
| SOS INTERNATIONAL A/S | THAILAND | +66(0)2-381 9861-3 | +66(0)2-381 9864 | arrivalsbkk@gmail.com |
| For international calls from Thailand dial 009 before the following numbers | | | | |
| SOS INTERNATIONAL A/S | DENMARK | +45 7010 5050 | +45 7010 5056 | sos@sos.eu / sos@sos.dk |
| GOUDA | DENMARK | +45 3315 6060 | +45 3315 6061 | assistance@gouda.dk |
| TRYG | DENMARK | +45 7010 5050 | +45 7010 5056 | |
| | | | | |
| IF | SWEDEN | +45 7010 50 50 | +45 7010 5056 | |
| | | | | |
| BALT | RUSSIA | + 7 4012 60 52 56 | + 7 4012 60 52 54 | baltassistance01@gmail.com |
| BEST SERVICE | RUSSIA | +66(0)6000 353 48 | | |
| CLASS ASSISTANCE | RUSSIA | +7 812 325 7292 | +7 812 325 7696 | ops@class-assistance.com |
| EUROP ASSISTANCE | RUSSIA | +7 495 787 2178 | +7 495 787 2177 | operations@europ-assistance.ru |
| MONDIAL | RUSSIA | +7 495 212 2156 | +7 495 212 21 58 | |
| SAVITAR | RUSSIA | + 7 495 987 1775 | + 7 495 987 1776 | |
| TRAVEL GUARD | RUSSIA | +7 495 937 6488 | +44 12733 76935 | |
| | | | | |
| AXA CIPT | UK | +44 845 458 0384 | +44 845 458 0389 | |
| CEGA | UK | +44 1243 621 000 | +44 1243 621 222 | |
| FIRST ASSISTANCE | UK | +44 208 763 3000 | +44 208 763 3035 | |
| IGAS | UK | +44 1252 740 100 | +44 1252 740 110 | assistance@interglobalpmi.com |
| STA TRAVEL | UK | +44 1243 621 177 | +44 1243 773 169 | |
| LLOYDS | UK | +44 870 905 8545 | +44 870 905 8560 | |
| | | | | |
| AXA | AUSTRALIA | +61 294 613 800 | +61 299 068 933 | |
| INTERNATIONAL SOS | AUSTRALIA | +61 293 722 468 | +61 293 722 455 | |
| MONDIAL ASSISTANCE | AUSTRALIA | +61 733 057 000 | +61 733 057 001 | |
| OMEGA/QBE | AUSTRALIA | +61 388 052 800 | +61 388 052 815 | |
| | | | | |
| Insurance Company | Country | Tel | Fax | E-mail |
| MEDICALL | SWISS | +41 1655 1667 | +41 1655 1010 | mservices@medicall.ch |
| | | | | |
| VHI | IRELAND | +353 1448 2444 | +353 1448 2442 | worldassist@vhi.ie |
| | | | | |
| ADAC | GERMANY | +49 8976 7676 | +49 8976 7625 01 | ambulance@adac.de |
| ELVIA ASSISTANCE | GERMANY | +49 6242 4245 | +49 8942 4246 | |
| MERCUR ASSISTANCE | GERMANY | +49 8941 8641 72 | +49 8941 8642 12 | |
| OERAG | GERMANY | +49 211 536 3158 | +49 211 536 3196 | |
| ROLAND | GERMANY | +49 2218 277 9759 | +49 2218 277 7228 | |
| | | | | |
| ANWB | NETHERLANDS | +31 88 269 1414 | +31 88 269 7040 | alarmcentrale@amwb.nl |
| EUROCROSS | NETHERLANDS | +31 713 646 200 | +31 713 641 350 | assistance@eurocross.nl |
| | | | | |
| MONDIAL | AUSTRIA | +43 152 503 250 | +43 152 503 888 | |
| | | | | |
| CLAL/FEMI | ISRAEL | +972 3568 8888 | +972 3568 8889 | assistance@femi.com |
| IMA/HAREL | ISRAEL | +972 3922 3778 | +972 3922 6380 | assistance@ima-mc.com |
| | | | | |